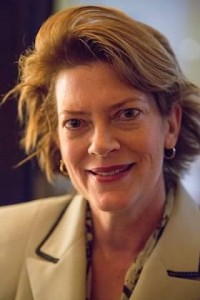 Rosemary Janofsky
Innkeeper / Proprietor
Ellwanger Estate
Prior to becoming the innkeeper at the Ellwanger Estate Rosemary has worn many hats. She has been an educator, a nurse and midwife. In addition she has had a long an distinguished career in the United States Air Force Reserve. Highlights of her military career include being a member of the Joint Forces Command and a senior flight nurse instructor. Rosemary retired with the rank of Colonel.
Today, in addition to overseeing every detail in making the Ellwanger Estate a premier Bed and Breakfast destination, she continues her work as a nurse midwife and holds a masters' degree in nursing.
In 2006 Rosemary purchased the horribly dilapidated Ellwanger mansion, adjacent to the "Ellwanger Gardens", both with great historical significance. Rosemary; "I stumbled upon this diamond in the rough and found that I needed it as much as it needed me, it was love at first sight".
Rosemary has spent several years lovingly restoring the Ellwanger Estate to bring it back to its original glory. Today the Ellwanger mansion is once again a jewel of Rochester hosting guests, weddings, meetings, music recitals and artists workshops.
The altruism of George Ellwanger, a visionary and preservationist and Patrick Barry have added to the rich character and history of Rochester.  Rosemary strives to carry on this mission at the Ellwanger Estate Bed and Breakfast.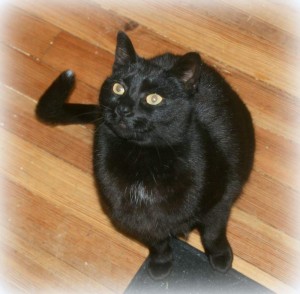 Meja
The Huntress
On a cold and snowy February day in 2011 a new resident moved to the Ellwanger. We named her "Meja the Huntress" or Meja for short. She lived off the wooded ravine behind the Inn but wormed her way into our hearts and is now a resident of the Inn. Although Meja seldom appears in the main parlor of the house or in the guest rooms, she can often be seen lounging and keeping guard on the veranda or on the prowl in the historic gardens.
Ellwanger Estate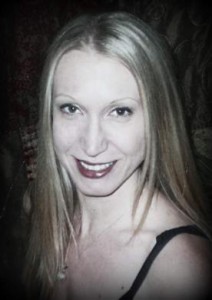 Brenda
Massage Therapist
As a nationally certified and New York State licensed massage therapist, Brenda is on call to relax your weary body from a long day of travel with her sensitive and healing touch. For more information and to make a reservation please ask Rosemary the InnKeeper to reserve the dedicated massage room and treat yourself to a relaxing massage.
Ellwanger Estate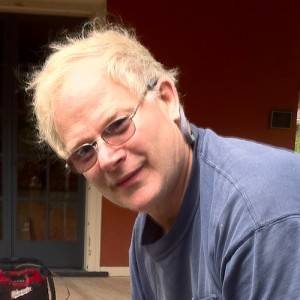 Norman
Craftsman
While relaxing under the beautiful tongue-in-grove mahogany veranda and admiring the hand-cut tapered cedar balusters and rails surrounding the porch, you will have a sense of admiration for the extraordinary handcrafted skill in woodworking rarely found today. You can often see Norman working on a project that helps keep the Ellwanger in pristine condition. His love for his trade is easily recognized in the detail of his work. The Ellwanger is fortunate to have someone as dedicated to the restoration of this great house as Norman.
Ellwanger Estate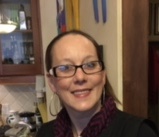 Jessica
Assistant Innkeeper
Jessica is an expert in the field of dust-bunny-herding & closet-monster-elimination. Your room will be left in TIP-top shape!
Ellwanger Estate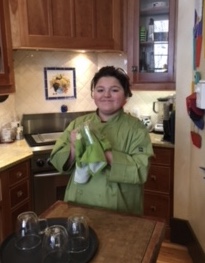 Marcello
Junior Chef
Marcello is our junior chef extraordinaire, chief bottle washer, bellhop, chicken-herder, and everything out-keeper.
Ellwanger Estate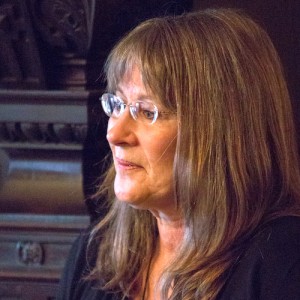 Beverly
Horticulturist
Beverly and a team of volunteers for the Landmark Society tend to the famous Ellwanger Garden, working tirelessly to keep the garden as the original designers envisioned it. Her knowledge of local flora and fauna and the history of the gardens make the Ellwanger a place of magic. A perfect backdrop for photos or just a relaxing stroll through the 100 year old pear orchard is all made possible by these wonderful volunteers of the Landmark Society.
Ellwanger Estate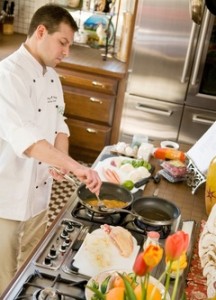 Greg Cody
Chef
Brimont Caterers will create an unforgettable culinary experience for any event. Poached pear, gorgonzola cheese and bacon in a puff pastry, white bean and rosemary soup, grilled beef tenderloin with porcini mushroom demi-glace topped off with a flourless chocolate cake are all on the menu from Brimont Caterers. Ask Rosemary for more information to have your event catered at the Ellwanger.
Ellwanger Estate
Keith Bullis
Wedding Photographer
A photographer/videographer for over 30 years specializing in wedding, portrait and event photography, Keith will record those precious moments of your stay at the Ellwanger. Familiar with the Inn, Keith will find the perfect backdrops for your priceless memories.
Ellwanger Estate