February is here and the air is bursting with romance. iLoveInns.com is pleased to participate in the fun by announcing the 2017 Top 10 Best Romantic Inns. The inns on the list promote luxury, beauty, and romance.
Deborah Sakach, iLoveInns.com president says, "Memories last a lifetime. We've selected the Best Romantic Inns for 24 consecutive years and I'm thrilled to share this list of inns, where romantic memories can be made, with couples everywhere."
Ellwanger Estate B&B in Rochester, New York, Receives Recognition as One of the 2017 Top 10 Best Romantic Inns
February 6, 2017– Dana Point, Calif., Website iLoveInns.com, is pleased to announce that the Ellwanger Estate B&B in Rochester, New York, has been chosen for inclusion in the 2017 Top 10 Best Romantic Inns Award. The Ellwanger Estate B&B is a perfect choice for couples planning an elopement, wedding or honeymoon, anniversary or simple getaway. Owner Rosemary Janofsky responded to the news, "We are thrilled that our B&B is recognized for the charming atmosphere and fine qualities that we try to provide".
The Ellwanger Estate in Rochester, NY, offers a peaceful atmosphere of rejuvenation and relaxation throughout the historic B&B. As an urban retreat tucked into a country setting, it provides access to nature as well as a licensed massage therapist for Swedish and therapeutic massages for both singles and couples. King and queen "PRANA" beds supply plenty of comfort for dreaming and snuggling. Additional room amenities may include claw-foot tubs, hypoallergenic rooms, or a separate private sitting area. The romance continues into the morning hours with a farm-to-table breakfast served by candlelight.
The B&B has also received a 5-heart review rating by guests on iLoveInns.com.
Emily and Alex commented, "My wife and I got married April 16, and spent our first two married nights here. We have taken our wedding photographs outside on a beautiful April afternoon and booked the Traveler's Rest for a mini honeymoon. We spent our first breakfast together on the porch overlooking the sun-drenched yard with the deer and birds. We are so happy to be able to stay such a wonderful bed-and-breakfast. We couldn't have asked for a better time. We are moving to Pittsburgh, PA, in a few months and will definitely be coming back to capture the feeling of our wedding weekend. Thank you so much for this wonderful urban retreat. See you soon!"
Jen shared this: "What is surprising pocket of humanity and gentility tucked into a corner of all the bustle of that I have come to think of as Rochester. Up till now, Rochester has meant doctors and hospitals and an airport that gave me access to friends and family. My visit to the Ellwanger Estate included lovely gardens and a place of wonderful hospitality. I hope to be able to come back and stay here and learn more about the softer side of Rochester. Thank you for the special touches that made this visit so comfortable".
The 2017 Top 10 Best Romantic Inns:
Ellwanger Estate, Rochester, New York
34 State "Historic Luxury Suites", Skaneateles, New York
Inn at Osprey Point, Rock Hall, Maryland
Glen Gordon Manor, Huntly, Virginia
Bloomsbury Inn, Camden, South Carolina
Point Clear Cottages, Fairhope, Alabama
Hill Crest Bed and Breakfast, Clifton Forge, Virginia
Lighthouse Bed & Breakfast, Two Harbors, Minnesota
Antlers on the Creek Bed & Breakfast, Durango, Colorado
Briar Patch, Sedona, Arizona
About the Ellwanger Estate Bed & Breakfast
The historical Ellwanger Estate located in the heart of Rochester's Mount Hope Cultural District is your premiere lodging destination. From film shoots to friendly overnights, this beautifully restored home offers four rooms with spectacular views of the lush garden and courtyards. Stroll in the famous Ellwanger Gardens or enjoy a cool drink on the home's restored veranda. The natural beauty of the Mount Hope and Highland Park Preservation area, combined with the ambience of The Ellwanger will exceed your every expectation. The Ellwanger will be pleased to help you plan a special event or a simple weekend get-away.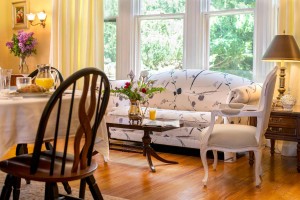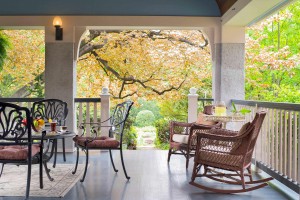 About American Historic Inns
Founded in 1981, AHI (http://www.iLoveInns.com) is a leading bed and breakfast and country inns online directory. iLoveInns offers a free iPhone application www.inntouch.com with 6,000 inns and offers the bed and breakfast industry's largest B&B incentive program for visiting small inns.
https://ellwangerestate.com/wp-content/uploads/2014/03/ellwanger-logo-340px.png
0
0
The Ellwanger Estate
https://ellwangerestate.com/wp-content/uploads/2014/03/ellwanger-logo-340px.png
The Ellwanger Estate
2017-02-06 12:57:50
2017-02-06 13:15:30
Ellwanger Estate B&B in Rochester, New York, Receives Recognition as One of the 2017 Top 10 Best Romantic Inns