"Sleep deeply, live boldly"

And so often my guests do just that!
Even at the risk of oversleeping and YIKES missing an Ellwanger breakfast.
But when that guest (who overslept) is the CEO of City Mattress/Prana Sleep, who has "never experienced the ultimate restorative night sleep at any other visited hospitality accommodations" (as they simply did not provide Prana mattresses), well then the Ellwanger Estate just move the hospitality bar up a notch or two!
However, Marc Schiller did share the inside scoop: Prana mattresses are coming to the Breakers Palm Beach within their Flagler Club guests rooms November 2023.
It worth taking a look!
Their ultra-exclusive 21 room boutique hotel offers:
~ "private, posh, above else, exquisitely personalized" service
~ Fully dedicated team to attend to every and any need
~ Private lounge
~ Unique food offerings
~ Complete access to the resort property and endless amenities
~ PranaSleep beds
Sound similar? Exactly!
The major difference between the Flagler Club and Ellwanger Estate B&B…
Price~ a few thousand per night+ taxes/ vs…just a friction
Yes, they do have a beach. We have lush woodland gardens, with the most comprehensive tree and plant collection around. Thank you George Ellwanger!
Looking forward to seeing you soon;-)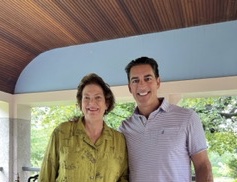 https://ellwangerestate.com/wp-content/uploads/2014/03/ellwanger-logo-340px.png
0
0
The Ellwanger Estate
https://ellwangerestate.com/wp-content/uploads/2014/03/ellwanger-logo-340px.png
The Ellwanger Estate
2023-10-24 14:52:25
2023-10-24 14:58:23
"Sleep deeply, live boldly"