The Ellwanger Estate: Bed
&

Breakfast

An Urban Retreat

Due to the Coronavirus and during these uncertain times, we have temporarily closed until Earth Day, April 22, 2020. On behalf of the Ellwanger Estate B&B, we send you our sincere wishes for peace, good health, and safety, and I thank you for your continuing support.

Please encourage ALL to support small businesses by purchasing gift certificates, posting, reposting, tagging, reviewing, Like, Love or commenting.

"According to our strength of character and our clarity of vision, we will endure, we will succeed, we will have contributed something to make life where we were and as we lived it, something a little better, brighter, and more beautiful." – Frank Lloyd Wright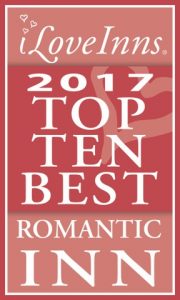 More than a bed, more than a breakfast, it is the Rochester Experience.
Expect the Best: From the moment you walk into the Ellwanger Estate, you'll know you're not in any ordinary bed and breakfast.
Soft lighting illuminates the smartly placed decor. Natural woodwork brings added warmth to the immaculate interior space. A fresh outdoor aroma coupled with streaks of sunlight gently passes through the skylights. The Ellwanger Estate is an oasis where you'll actually enjoy spending time in your room as well as discovering the magnificent grounds. We offer FIVE guest rooms, a wraparound veranda, 2.5 acres of gardens, grassy knolls, woodlands, greenhouses, a carriage house with the "Grand Hotel (Chicken) Coop", and a smoke-free and green environment, utilizing eco-friendly practices.
NEW! The Ellwanger Vacation Guest House at 609 Mt Hope (right next door) is now booking. Are you traveling with the family, a large group of friends, or letting your *furry friend tag along on vacation? We have the perfect Rochester, NY vacation rental for all your needs! The Guest House is a peaceful, FIVE-bedroom retreat with stunning garden views, original artwork, state of the art kitchen, and within walking distance of  downtown or College Town.  *Up to two dogs are welcome to stay with a 30 pound maximum weight restriction.
Although the Guest House does not include breakfast at the inn, you're still welcome to enjoy our concierge services for restaurant reservation, activity recommendations and more to help you plan a perfect trip. Please use the "BOOKING" button to view Guest House availability. It's the first step towards lasting memories!
We are located in the heart of the Mount Hope/ Highland Historic District, one block from the Genesee River. It is within easy walking distance to Highland Park, the site of the world famous Lilac Festival, Mt Hope Cemetery, University of Rochester, College Town, and Swiftwater Brewery. Downtown and its major businesses are five minutes away. Within a 10 minute radius is the cultural district, and the Susan B Anthony House. There is so much to attract the Ellwanger guest and now there is one more: a TESLA charger. Our exceptional amenities make this the ideal home away for both leisure and business travelers.